This was our first "free" weekend where we weren't preparing the boat or ourselves for a US Sailing certification of some kind.  Finally, we could just do whatever we wanted to do!  We had some thoughts about joining Club Nautique for their four bay cruise down to Monterrey, but Rick wasn't able to get Friday off work.  We hate "forfeiting" a 3 day holiday weekend by just staying around the bay, but frankly, it was a relief to not be in a hurry to go off somewhere again.  And with my impending shoulder surgery, I didn't want to risk straining or injuring myself on that long trip.
I do show a partial Navionics track on Sunday, May 26th starting at 1300, and I am sure we made a full day of it on the bay, but what I mostly recall from this weekend is the tremendous number of jobs we managed to accomplish on the boat!  We had so many little jobs sitting around that weren't high priorities, but we really wanted to get done.  They had been postponed because they weren't US Sailing requirements; but we wanted them finished nevertheless.  We were able to do them in our leisure, with no pressure to finish.  Here they are:
New way to keep blinds on – the velcro wasn't working so I made bungie ties instead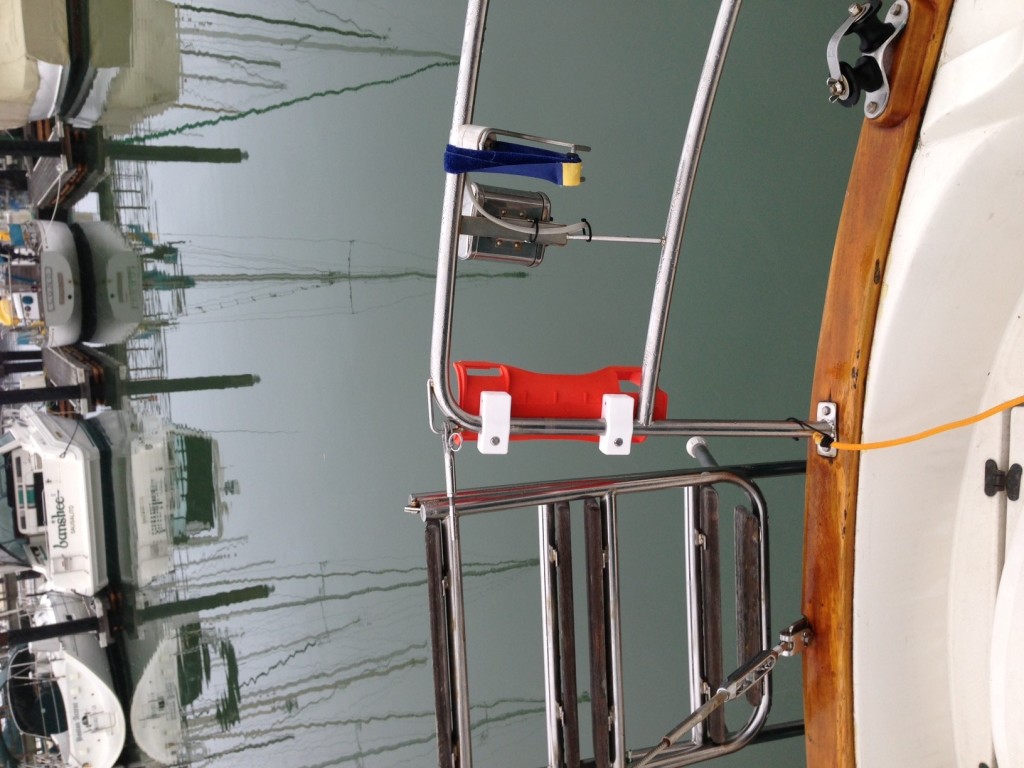 Strobe Bracket Installation
New Steaming Light/Deck Light Fixture and Guard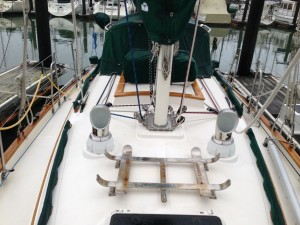 New stainless steel cowl vents and fans (I bought these for Rick for Christmas but we hadn't gotten around to installing them yet! The former plastic ones were ugly)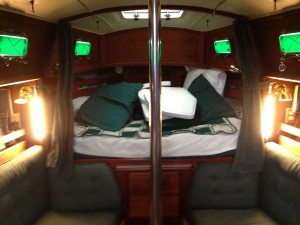 New, bright LED reading lights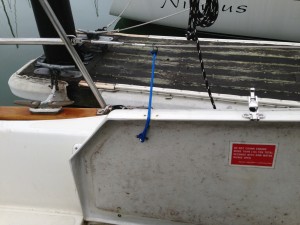 Bungies attached to lazarette lids to keep them open when getting something out of them
New stainless steel Lazarette latches – the old bronze ones had broken. We also bought little locks for all of them. The locks won't deter a real thief, but they may help to deter lazy ones!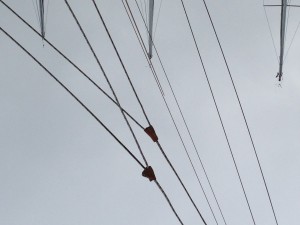 Chafe Guards for Lazy Jacks – our rigger suggested these as a way to avoid mast chafe when the lazy jacks are pulled forward onto the mast