Phase I of our windlass upgrade is complete!  After what seems like an eternity of at least 8 to 10 days over the last several weeks, working on upgrading our electrical system, Phase I is done!  I will defer to Rick to explain the details, but basically, we doubled the storage capacity of our house batteries and moved them into the cabin against an internal bulkhead in the quarterberth, reinforced underneath to support their 240+ pound weight, rewired and replaced lots of lugs, created a new electrical system control board where there was none, moved the battery switch, and replaced the engine battery.  THANK GOD IT IS DONE!
To celebrate, we finally got ourselves out on the water for a little bit on Sunday, enough to try out our new main.  How glorious it is!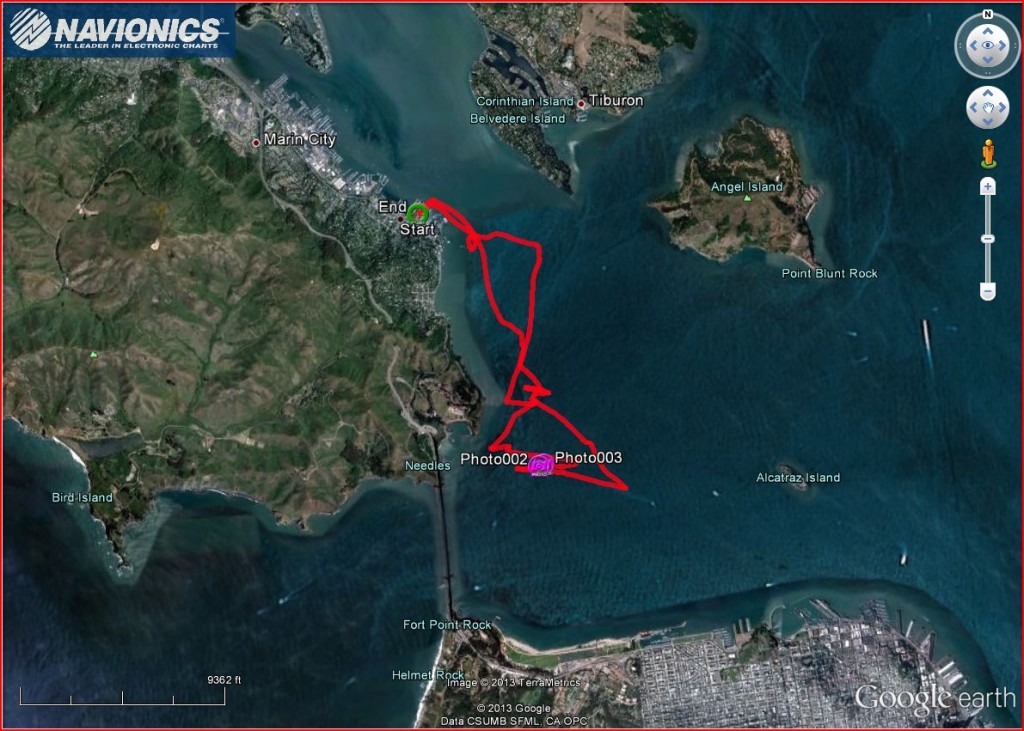 9 NM, 3 hrs, Max Speed: 6.6 kts, 18 knot winds in short sleeves in January!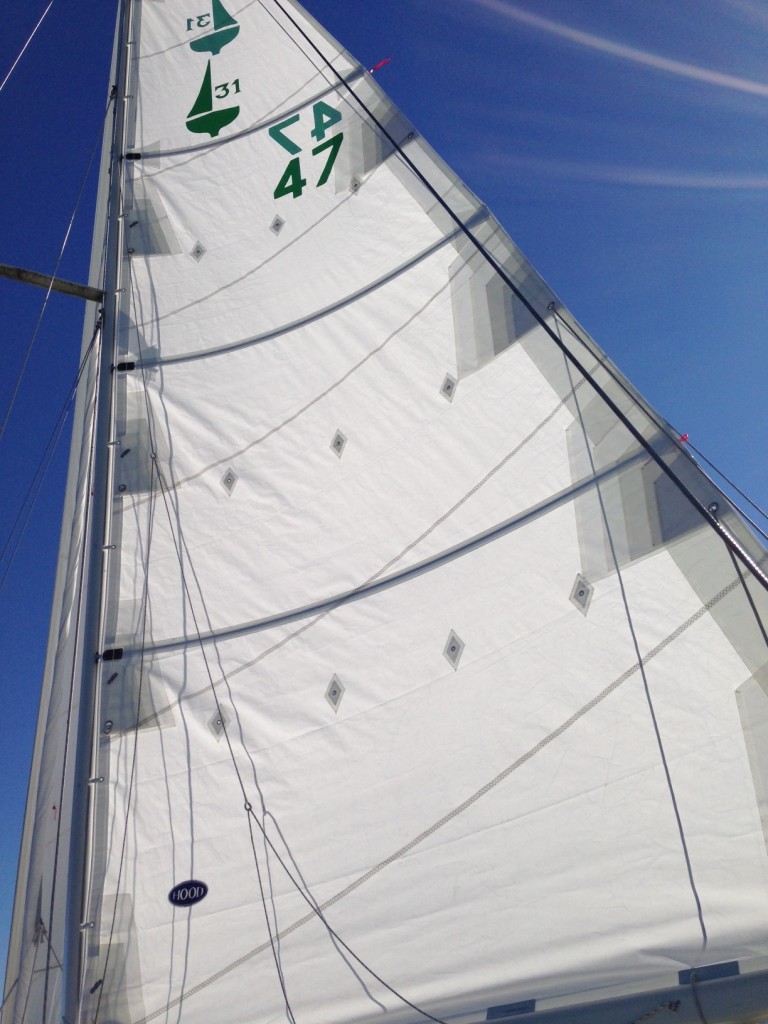 New fully-battened mainsail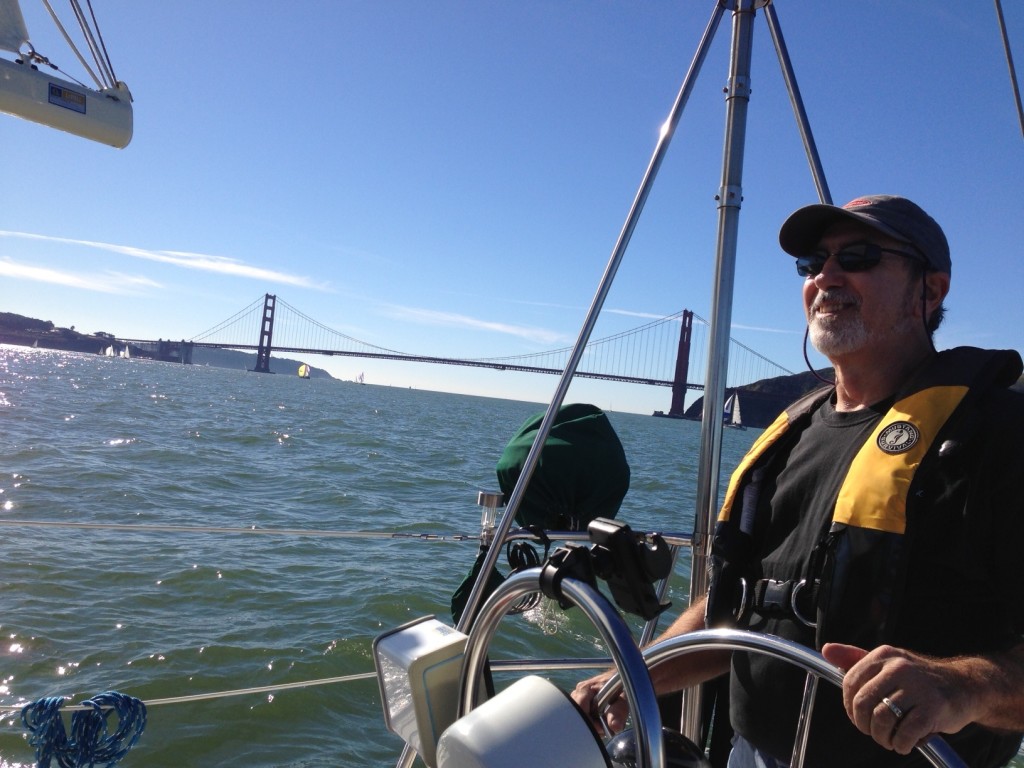 Rick at the helm with the Golden Gate Bridge in the background