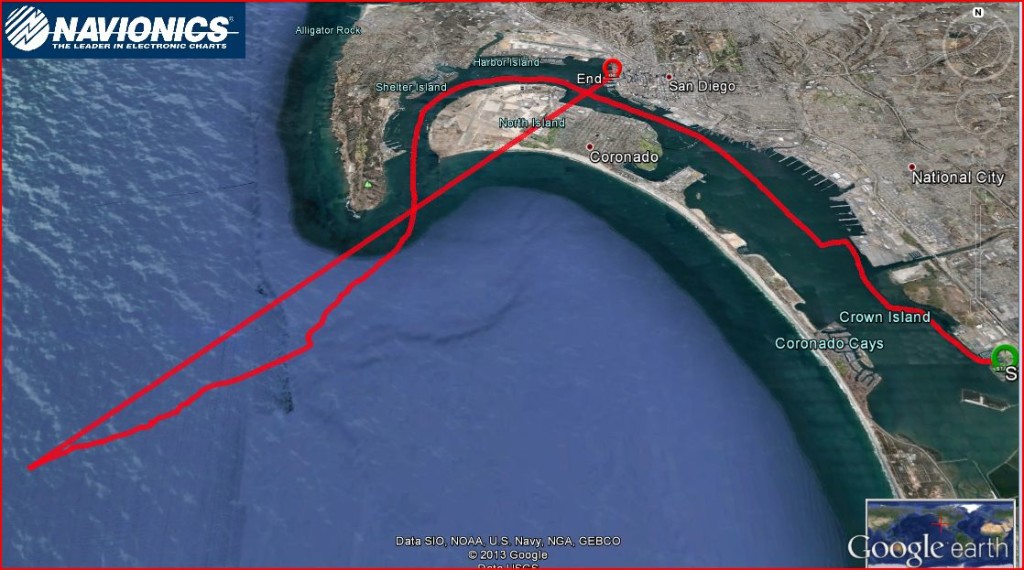 Chula Vista Marina to the ocean and back, San Diego, August 30, 2013, with Captain Richard and Admiral Susanne on Richard's Island Packet 38, "Adventure". We really didn't have much wind; maybe 8 knots, if that. But it was a lovely day nevertheless, with mesmerizing ocean swells, blue skies, and great company. The track shown is 18.4 nm but doesn't include the rest of the way back to Chula Vista. We were out for about 5 hours with an average speed of 3.9 knots and a max speed of 7.2 knots.
Captain Richard owns Adventure, an Island Packet 38.  Along with "Admiral" Susanne, we are extremely fortunate to have passed the muster to be selected as their crew for the 20th annual Baja Ha Ha from San Diego to Cabo San Lucas, Mexico at the end of October, 2013.  This will be a "dry run" for us to take Cool Change on the same flotilla in 2014.
We flew down to sail with Richard and Susanne on the San Diego Bay.  We also watched the Tall Ships parade, visited some Tall Ships in the harbor, and were able to meet up with Dominic and his friend Rachel for brunch and a visit to the USS Midway.
Tall Ships Parade in San Diego
San Diego Lighthouse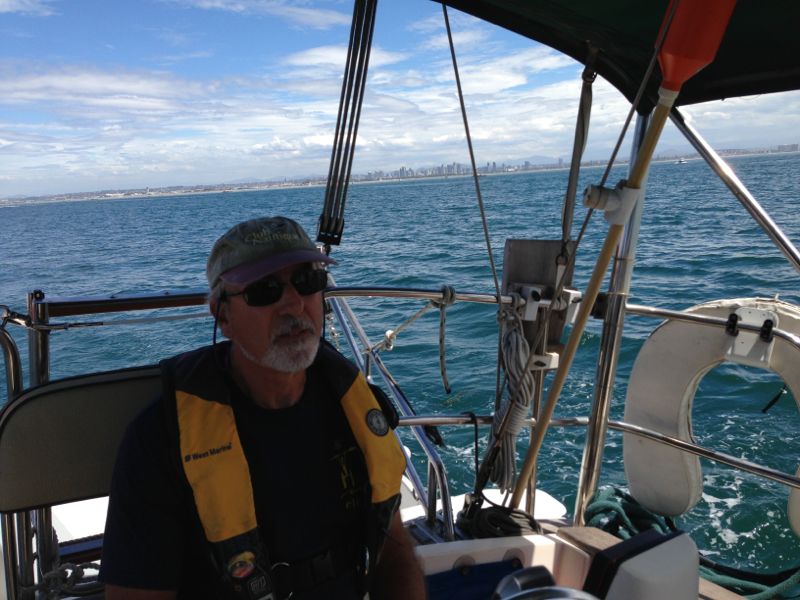 Rick at the Helm of Adventure, with San Diego in the background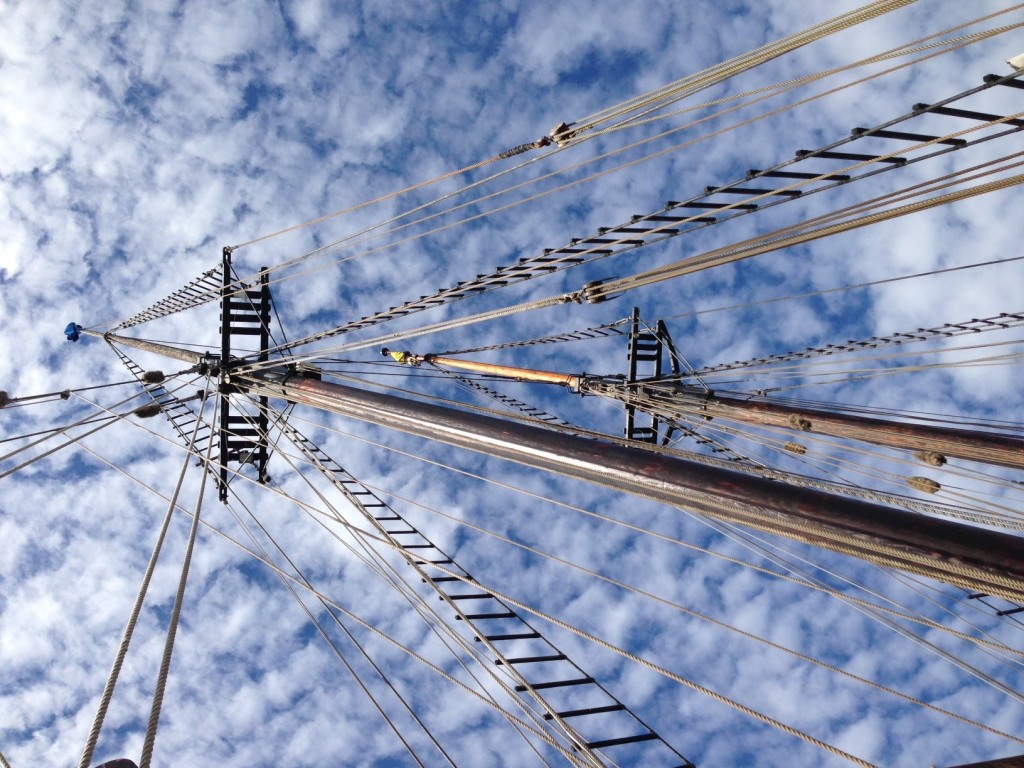 The tall ship schooner Pilgrim's masts, in San Diego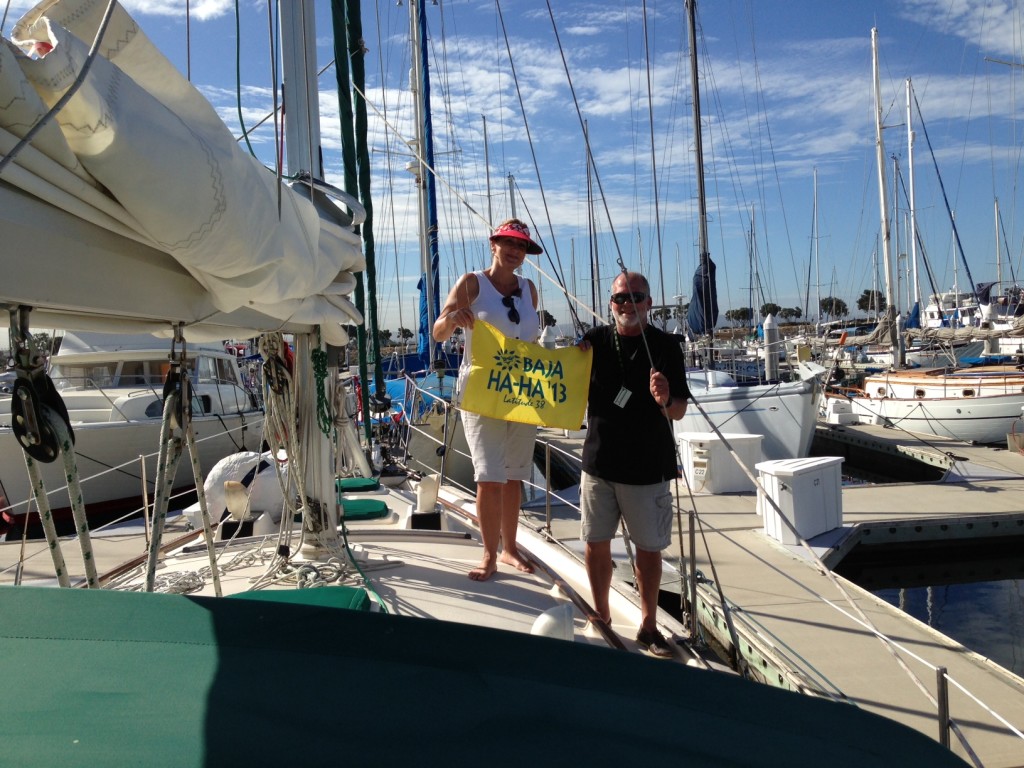 Captain Richard and Susanne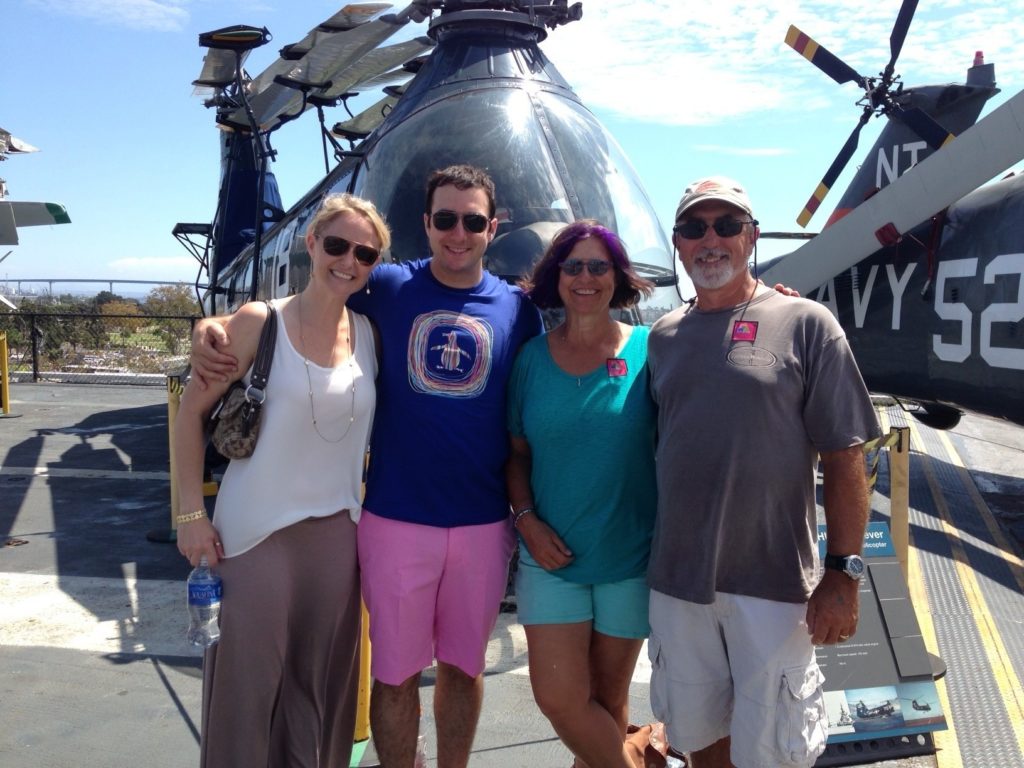 Our nephew Dominic, Rachel, Rick and Cindy in San Diego