We left Santa Cruz for Capitola in the early afternoon on Wednesday, September 10. We set our headsail alone, without the mainsail deployed, just to see how it went. With 15 knots of wind, we were sailing 4.5 knots on the jib alone. That was cool. It was only 3.5 nm run, which should have taken us about 45 minutes, but Rick was determined to catch a fish so we took the long way around for about an hour and a half. No fish yet. We tied to a mooring ball in Capitola for $25/night. That was kind of expensive considering the local slips in Monterey bay run about the same or just a little more, and with a slip you get shore services like showers, etc. But that was ok. We decided not to inflate our dinghy, but rather use the day boat shuttle service.
The first day we took our laundry to the dock with the expectation that there was a laundromat there. It had closed down, so we dragged our laundry for a hike that seemed to last forever, to the closest laundromat. It was good for us to walk, however. The next day we had to go back to that part of town to the post office, but found a much shorter and more pleasant route along the river and through a park.
While on the mooring ball, Rick caught three Shiner Serf Perches and a Bullhead and threw them back in before he realized that was the best he was going to do – Halibut was not biting – so he threw his squid bate on a hook back in the water and caught three more Shiner Perches. They were tasty breakfast eating!
Rick's First Catch! Alas, we shall not go hungry!
We stayed on the mooring ball for two nights in Capitola before heading over to Monterey. Capitola is such a cute town and it holds a special place in our hearts because it was our first port on our first voyage out the Gate in Cool Change a few years ago. Here are some photos of our time in Capitola: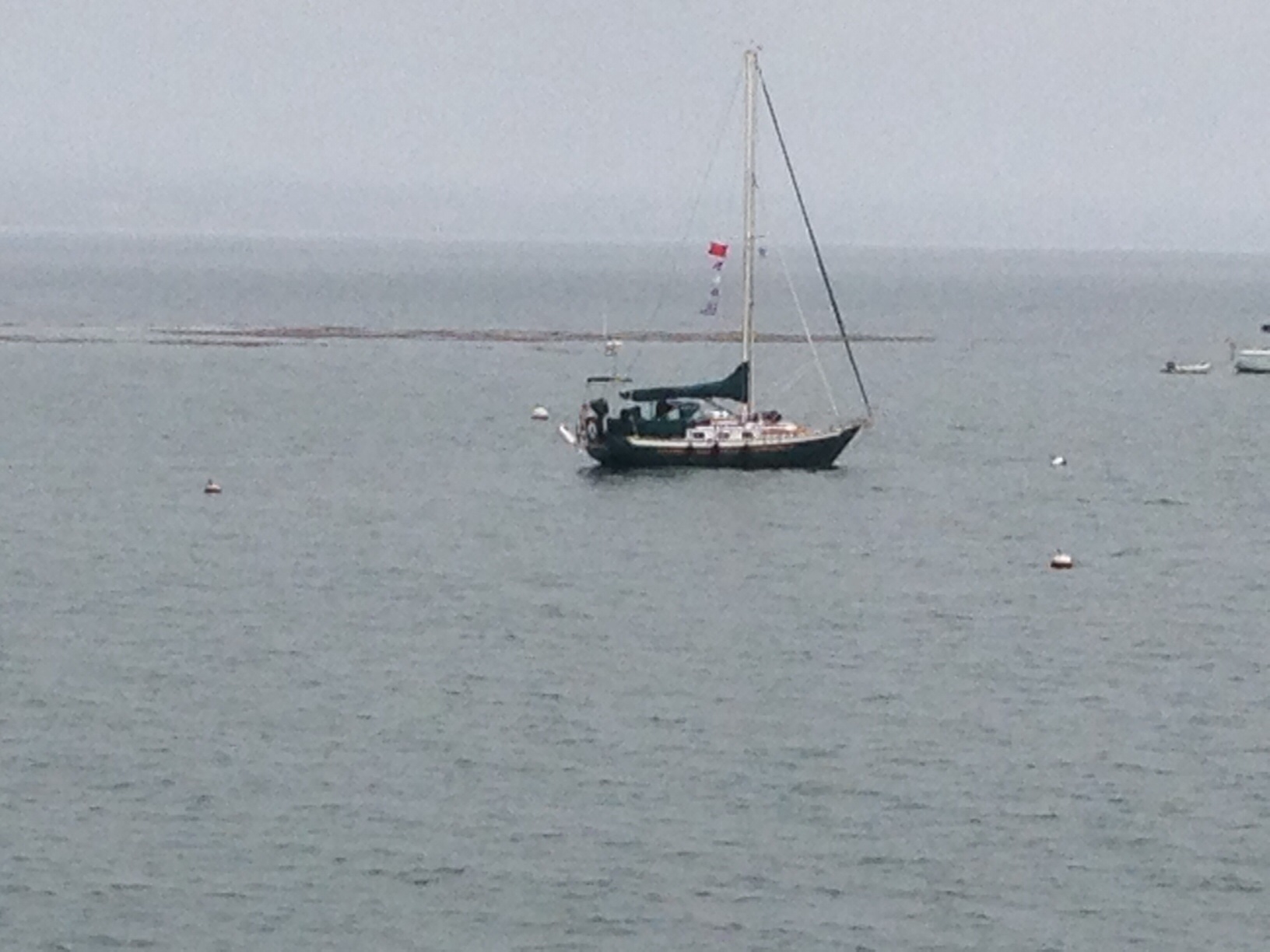 Cool Change in the mooring ball in Capitola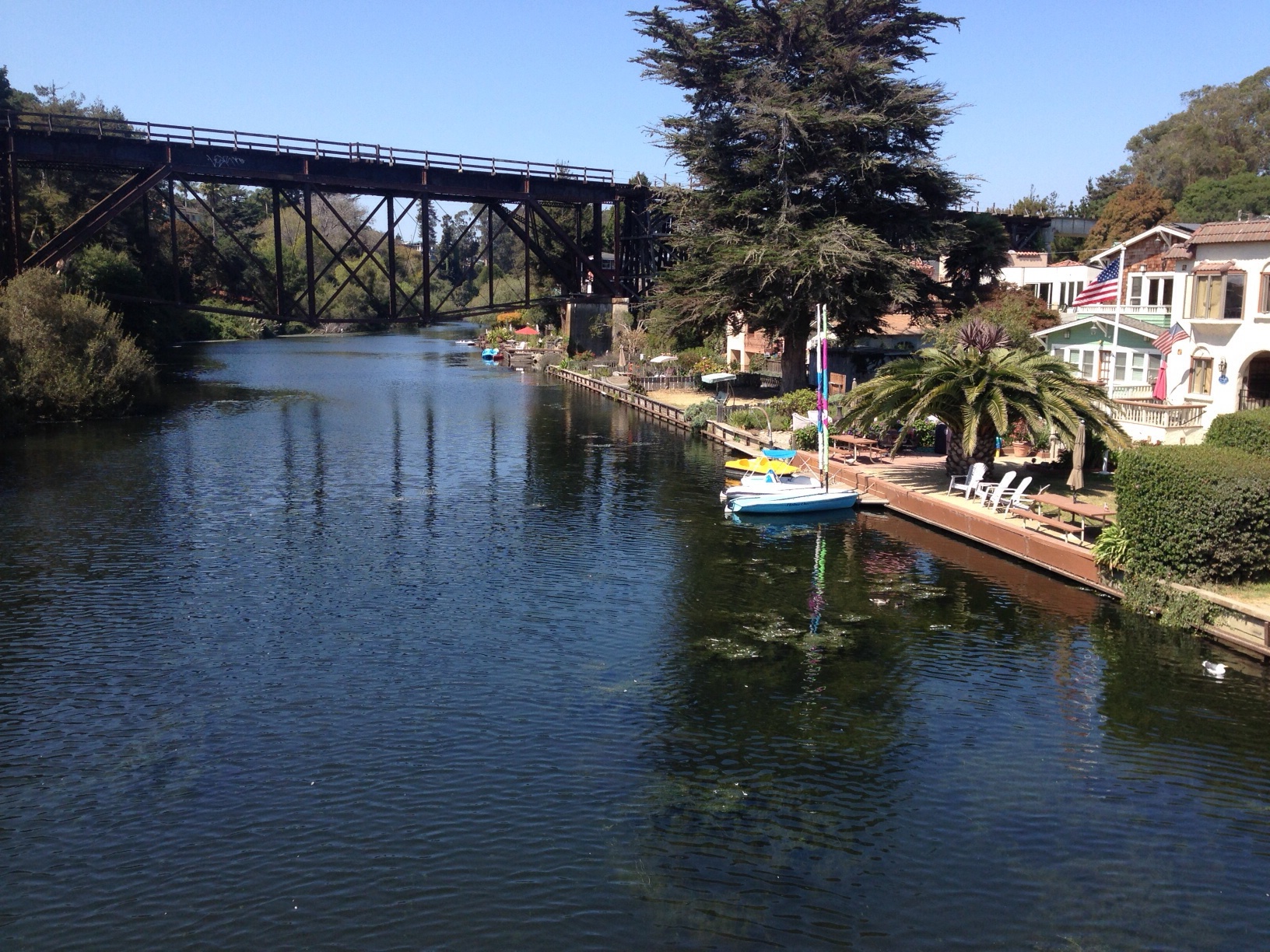 The River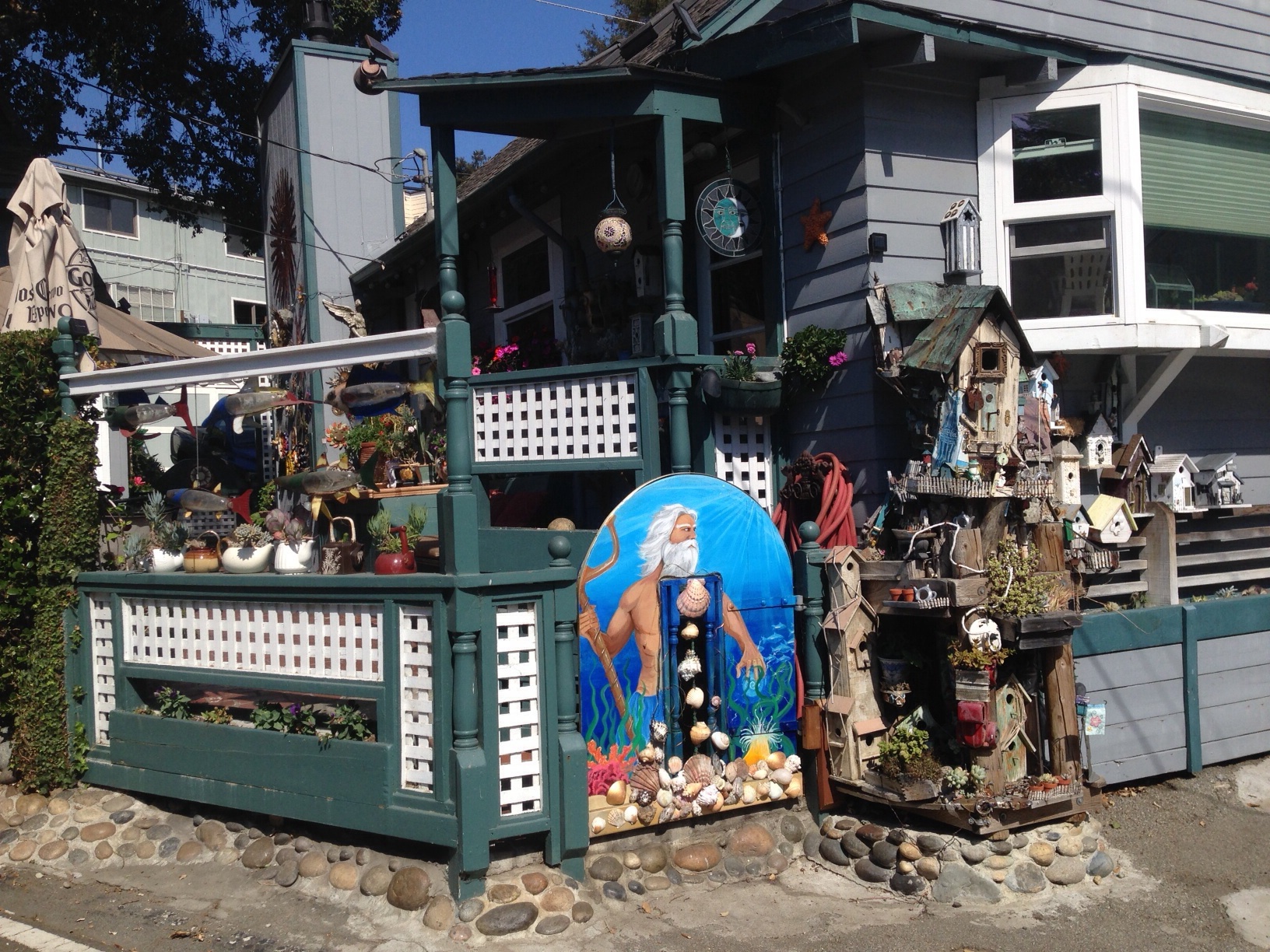 A walk through the neighborhood
The Capitola Venetian Hotel and Cottages